Rentals in "Panama City", "Ancon" or "La Chorrera"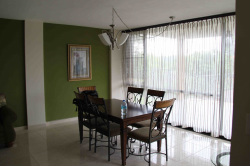 The Real Estate Market in Panama is stable..!!
In La Chorrera, Ancon,
Panama City & Colon
we manage and rent professionally serviced Houses and Aparments/Condos.
We have some interesting properties for sale!
Check ongoing..!!!
---
Above apartment for sale:
=SOLD=
***********
FOR RENTAL OR MORE INFORMATION
please e-mail or contact us at:
info@landtrees.net
cellular: ++507 6678 3337
PANAMA RENTALS:
1, 2 & 3 Bedroom
unfurnished, semi-furnished or fully furnished apartments available for RENT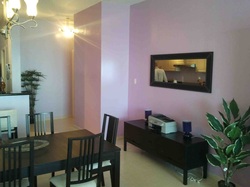 OFFERS:
Rent at only $ 950 per month, 2 Bedroom Apartment in Ancon-Panama, fully equipped!
FOR RENTALS:

(fully furnished)
2 BR in Ancon, Panama City
:
$ 950 per month
1 BR Balboa Avenue, Ocean Views: $ 2500 per month
(rented)
3 BR Balboa Avenue, Ocean Views:
$ 2950 per month
(sold)
FOR SALE:
(fully equipped and furnished)
- Ancon Building: USD 795,000 (7.5 % gross return on investment)
- Luxurious ocean view Balboa Condo in superb building in Panama:
1050 sq.feet, 1 Bedroom/2 Baths + 2 Parkings: $ 275,000
(reduced)
- In Colon House for Sale, best area: reduced to $ 275,000
(sold)
---
Area of

Ancon

, 4x 2 BR-Apartments + 2 offices + Studio


PRICED TO SELL AT:$ 795,000 !Appraissal came in at
$ 820,000...!!!

Would you like to live in the green area of Panama City? See the deers come to your backyard ?

Enjoy cool breezes, fresh air and the tranquility of "Cerro Ancon".

In walking distance to the Metro Station &

- 3 minutes to "Albrook Mall"

- 2 minutes to "Puente Las Americas"

(America Bridge)

BUY NOW BELOW APPRAISSED VALUE & MAKE 7.5 % GROSS INCOME...!

POTENTIAL TO CONVERT INTO A BED AND BREAKFAST. A REZONING IS DUE TO THE METRO STATION BEING CONSTRUCTED NEAR BY.

---